Pinhole Images by Sylvain Deleu
WATERGATE MACANISM
copyright © 2004 Sylvain Deleu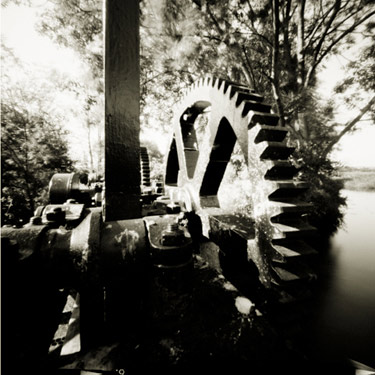 Camera: Zero 2000
1 minute exposure FP4 PLUS
---
Well I've used quit lot of camera in the last 10 years
to try and experiment different angle of view.
Zernike send me his zero 2000camera in may last years
since then I've shoot probably 100 rolls with it and
the result is truly Amazing I don't think they're is limit with
this camera as long you respect basic rules of
photography .Now my pinhole camera won and deserve
a nice comfortable place in my camera bag along
with my hasseblad and my linhof 5x4
the perfect mach !!!

~ Sylvain Deleu, France~
---

Web page last updated November 10, 2004
All pinhole images in this page copyright © 2004 Sylvain Deleu