News
---
Don't miss the
Photofringe festival in Poland
From 13th-24th May, 2003
(7 May, 2013)
---
Pinhole photographer
Zeb Andrews on TV
(1 May, 2013)
---
---
A Talk at the University
of Polytechnic of Hng Kong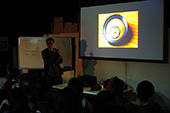 Zernike Au of Zero Image share his pinhole photography experience with the deisgn students...
(8 March, 2013)
---
CCnow is back!
Good News! CCnow was bought by a company and they can continue to provide their service. Customers can enjoy shopping by CCnow again.
(31 Dec., 2012)
---
Merry Christmas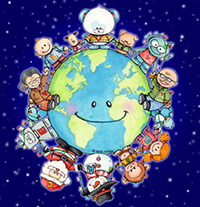 Special thanks to my friend Windy Tam who draw this beautiful Christmas card for sharing. She believes that the end of the world is not coming. A beautiful life is to love this beautiful world more and love your family or your love more.
Peace and Love.
(19 Dec., 2012)
---
CCnow is planing to retire at the end of 2012. We will have only Paypal for all international credit card payment from November. If you have CCnow account and have money in the account, remember to get back all the money before they gone.
(23 June, 2012)
---
Our old friend and one of the fonder of the Worldwide Pinhole Photography day, Edward Levinson will be on a NHK WORLD TV English language program
June 26th 2012,
Program Title: "Journeys in Japan".
(23 June, 2012)
---
Don't miss our gallery!
(23 June, 2012)
---
Season Greetings:
We wish you a Merry Christmas!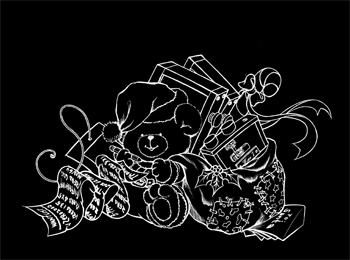 Move your mouse over the image and click
to see bigger image.
If you decided to choose our cameras as Christmas gift, order your Zero camera earlier so as to make sure you or your family or your friends can get this speical Christmas gift before Chritmas.
(2 December., 2011)
---
Dream Worlds
Pinhole photo solo show by Scott Speck ....
(6th Dec., 2011)
---
Lensless Landscapes Workshop - Harrogate, North Yorkshire, UK
( 12 th – 14 th September )
by Steve Gosling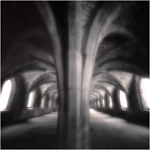 (8th, Dec, 2011)
---
Calm & Chaos Tokyo
Michael S Feather has been invited by Epson Imaging to display his pinhole work at the Epsite Epson Gallery in Shinjuku, Tokyo.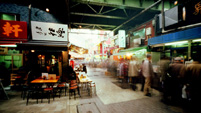 (24th Feb., 2011)
---
Lensless Landscapes Workshop - the Lake District, Cumbria, UK
(4th to 6th May 2011)
by Steve Gosling
(14th Feb., 2011)
---
All Parcel to the United States will be delay!!!!
We received notice from the US post office stated that because of the safety inspection at their custom, all parcel will be delay for 2-10 business days. US customers may need to hurry up to order your camera immediately if you want to get your camera before Christmas
(6th Dec., 2010)
---

Order your camera earlier before the price rise!!!!
2010 is not a good year for everyone as the economic is not good, it is crazy that the cost for materials like brass and wood, handling, labors fee and shipping fee rise drastically especially here in Hong Kong!!! We have been trying to keep the same price in the pass two years and now we have no other choice and must consider to adjust our selling price.....
(20th November, 2010)
---
Order Your Camera Earlier So You Can Get It Before Christmas!
As Christmas is coming, the shipping and custom may need more time to handle the parcels, and this may cause delay in delivery. If you want to get your camera before Christmas, please place your order earlier. We have all the model on stocks and ready to ship.
(20th November, 2010)
---
Lensless Landscapes Worskhop - Yorkshire Coast
(19th to 21st May 2010)
by Steve Gosling
---
Levens Hall through a pinhole
Three English photographers, Rob Bridson, Graham Whitwham, Tom Whitehead, spent a year at one of England's most famous old houses taking photographs with their pinhole cameras. An exhibition of their photographs is at Levens Hall, Cumbria, UK until October 2010.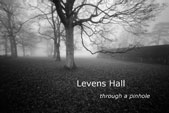 They have just produced a book of
78 pinhole photographs ...........
---
New Pinhole Photograph Magazine
Pinhole Photography Magazine a publication based entirely on photography without a lens. Founded by a group of photographers and professionals, Pinhole Photography Magazine covers aspects of lens-less photography and emphasizes artistic styles and affect, technique and people behind the camera.

---
Important News: New Paypal setting!!!
A few months ago we was reported that when some customers confirm to buy, the language is set to Chinese automatically, a Chinese page is appeared, we have try our best to fix it, if you still have problem, please contact us and we send you a money request via Paypal
Or you can try using CCnow for the transaction.
2th., Oct, 2009
---
New Pinhole book
by Hugh Smith
Don't miss the great pinhole book by our friend Mr. Hugh Smith who also exhibit some of his works on our gally, every photograph taken was with a Zero 200 .....
---
JPPS exhibition 2009 is open in Tokyo.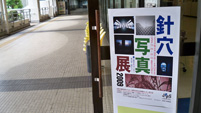 ---
Yasuko Oki's second photo exhibition, "Looking into a glass"..
I'll show the images of the inside of glasses of juice, water, tea, etc.
Some of photos are abstract, and some photos show the distorted view through a glass.
Those photos were taken with Zero 2000.

---
Award winning professional photographer Steve Gosling will be exhibiting some of his stunning black & white landscape images (many taken on his Zero 2000 pinhole camera) at the Joe Cornish Gallery, Zetland Street, Northallerton, North Yorkshire from 5 th September to 3 rd October 2009

---
---
Sorry our Copal shutter adaptor for pinhole and zone plate already sold out!!!
10th July, 2009
---
Tim Franco's pinhole exhibition in Shanghai:

---
Pinhole Cameras in an Elizabethan House:
Three English photographers spent a year with their pinhole cameras recording a famous 500 year old house and gardens. An exhibition of their photographs is at Levens Hall Cumbria from April 5th to October 8th 2009.
To see the images go to- www.pinholelight.co.uk
Don't Miss It!
---
Name Engraving Service
now available!
---
Support your local business by ordering the camera from dealer of your countries.
Our authorized dealer from the United Kingdom is
---
Scott Speck's first major art gallery show, in Washington, DC, from February 04 - February 28, 2009, at Studio Gallery : www.studiogallerydc.com
Sixteen black/white pinhole photograph prints, all created from photographs taken with the Zero Image 2000 and Zero Image 4x5 cameras, will be on display and for sale at the gallery.
There are three receptions, at which free food/drink will be served, as well as regular gallery hours outside of the receptions. Mr. Scott will be present for at least all three receptions. He invite anyone and everyone to attend.
20th Jan., 2009
---
Alfonso de Castro's exhibition in Barcelona :
Title: HAPPY GARDEN,
From 17-11-2008 until 07-01-2009
Can Baste Photographic Center.

The photos are made with Zero 612 and they are a very very big size!! 1 meter X 3 meters color.

29th Dec., 2008
---
Steve Gosling's new book is coming:
A fine art monograph of black & white pinhole landscape photographs (entitled 'Lensless Landscapes' ) by professional photographer, Steve Gosling, is due to be published in November 2008.

29th Sept., 2008
---
ITALINA CUSTOMERS PLEASE REMEMBER TO SEND US YOUR TELEPHONE NUMBER OTHERWISE WE CANNOT SHIP YOUR ITEMS.!!!

8th Aug, 2008
---
We are so sorry to anounce that we have to adjust the price as everything rise the price crazily and the post office rise the price twice this year!!!

8th Aug, 2008
---
Artomatic Art Show:
Scott Speck

Don't Miss it!
8th May, 2008
---
---
---
Polaroid film will no longer available!!! It will become a "history"!!!
Check their official site!!!
15 February, 2008
---
is coming.

Don't Miss It!
24 December., 2007
---
Viewfinder for our Zero 4x5
is now available. All our Zero 4x5 camera will comes with the view finder. Don't miss it.
***All cameras come with a view finder, you don't need to order the viewfinder separately!***
27 Nov., 2007
---
Take Up Spool!!!
We no longer able to provide our customer with the take up spool since 2006...
Sorry!!!
2 Sept, 2007
---
Foto Paolo Aldi Snc
We are proud to anounce that we have a new distributors from Italy....
18 Aug, 2007
---
Joso Sousa Valles

We are proud to anounce that we have a new distributors from Protugal....
15 July, 2007
---
Pinhole Planet-International Group Show in Japan

11 pinhole artists from 8 countries will have the group show at the Gallery Space of Tokyo, Japan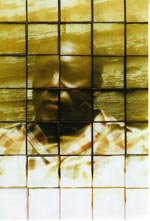 Starting from 29th May to 3rd June.
14 May., 2007
---
---
Rif Spahni's Exhibition in Spain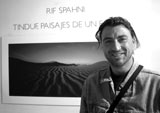 6 Feb., 2007
---
Steve Gosling s Exhibition in UK

8 Feb., 2007
---
Seven Polish Pinhole Artists Exhibit in Boston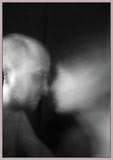 25th January, 2007
---
---
---